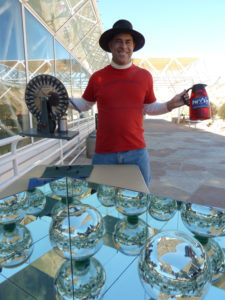 For more information:
http://math.arizona.edu/outreach/programs/az-math-roadshow
Serving:
primarily Arizona, US; occasionally throughout the US
Since:
2011
Attributes
: exhibitions, not-for-profit, public programming, and US domestic
The world is full of mathematics – the physical world and the world of our imagination. But in school children rarely learn about the directions that learning math can lead them in. The Arizona Math Road Show is about to show them, via a mobile Math outreach program.