The Edges of Life
TCNJ Math League     2023 July 27

Glen Whitney

studioinfinity.org/edges
What is that?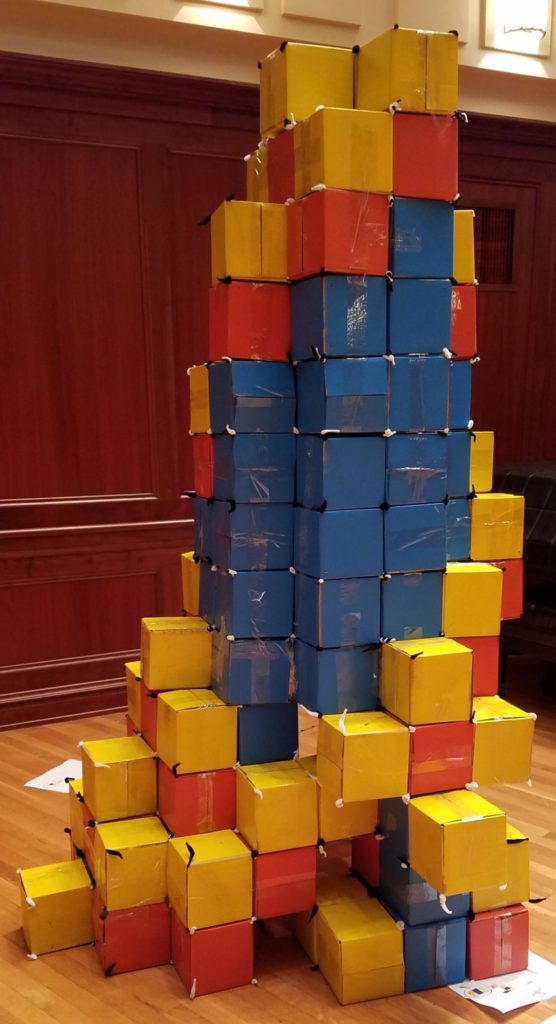 Conway's Game of Life

Credit: Takayuki Hirose & Tetsuo Sawaragi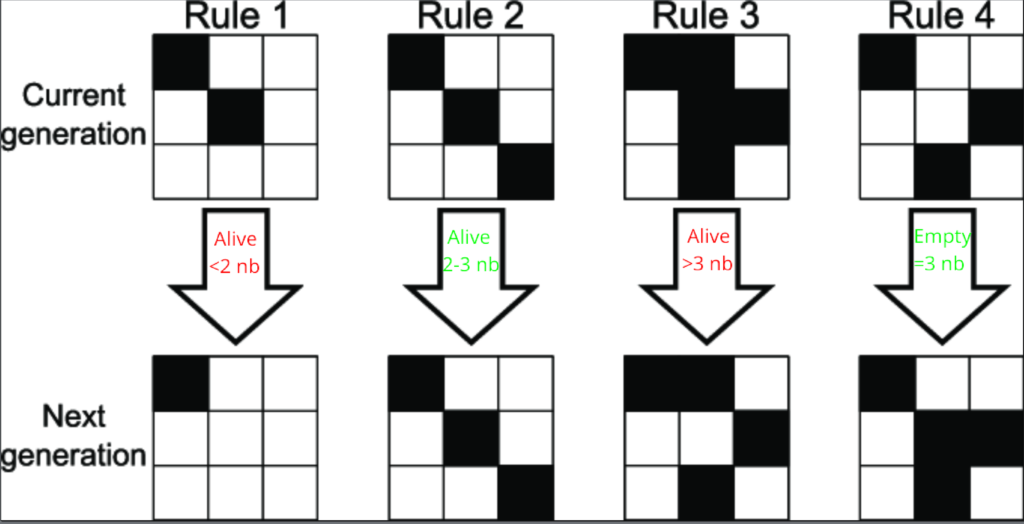 Conway's Game of Life
How is that Life?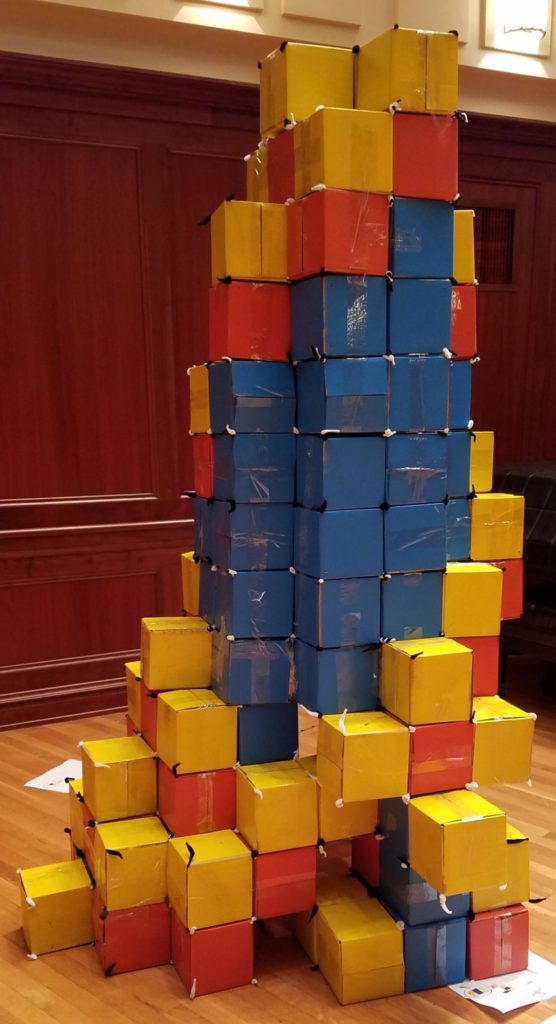 One dimensional cellular automata


Credit: Cormullion
See it all at once


Credit: Stephen Wolfram, LLC
So that's how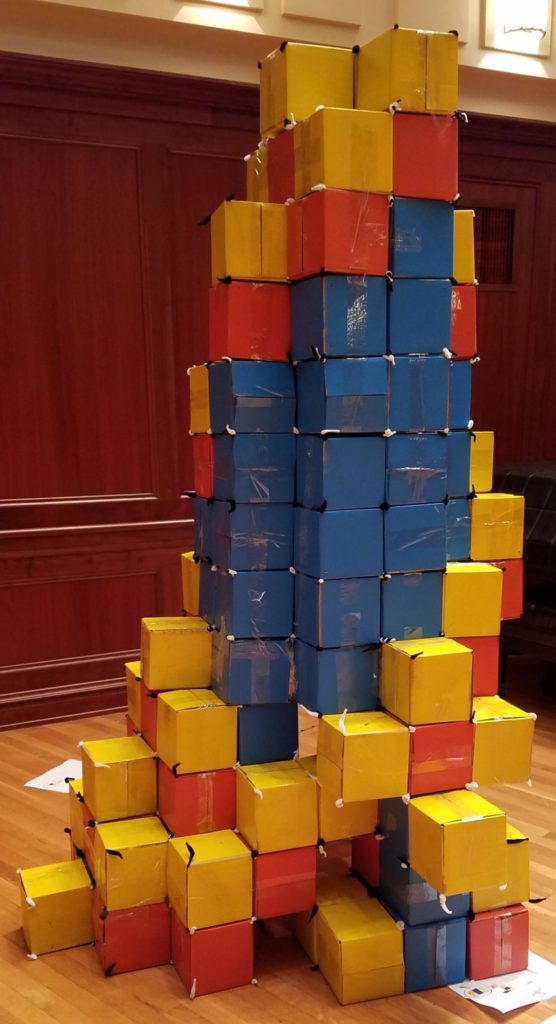 Change of emphasis


Change of perspective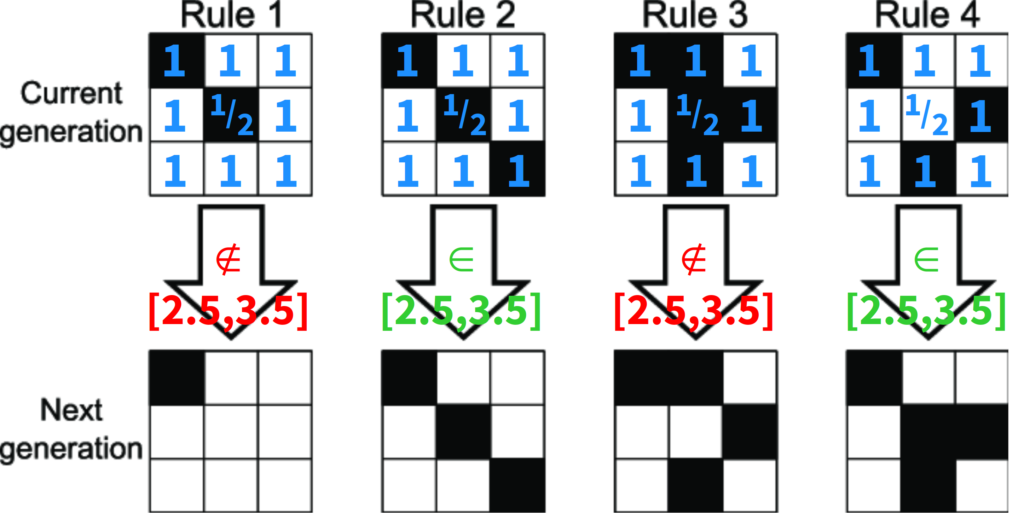 Natural neighborhood

Two flavors


Simplest weights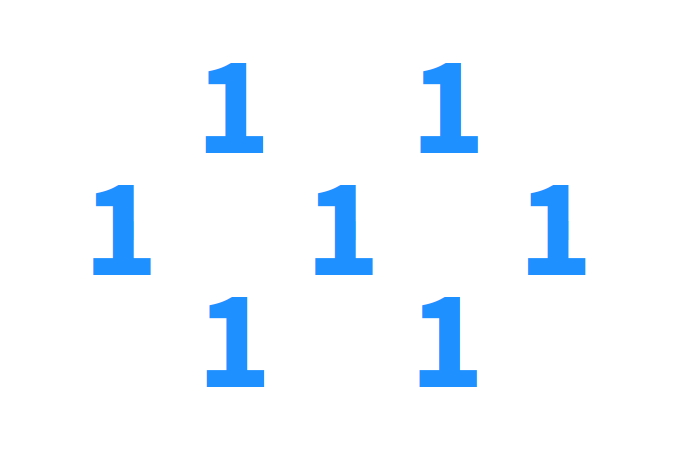 Simplest rule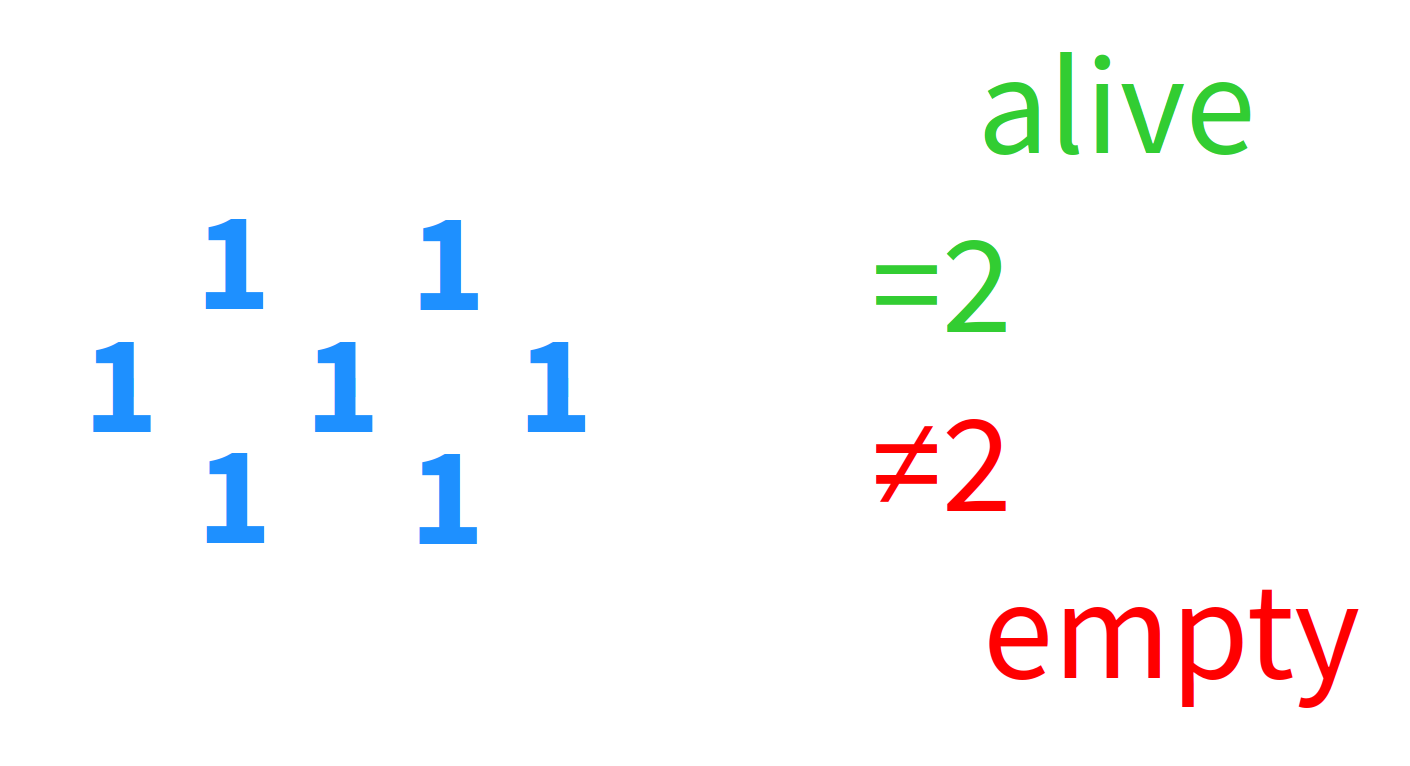 Simplest rule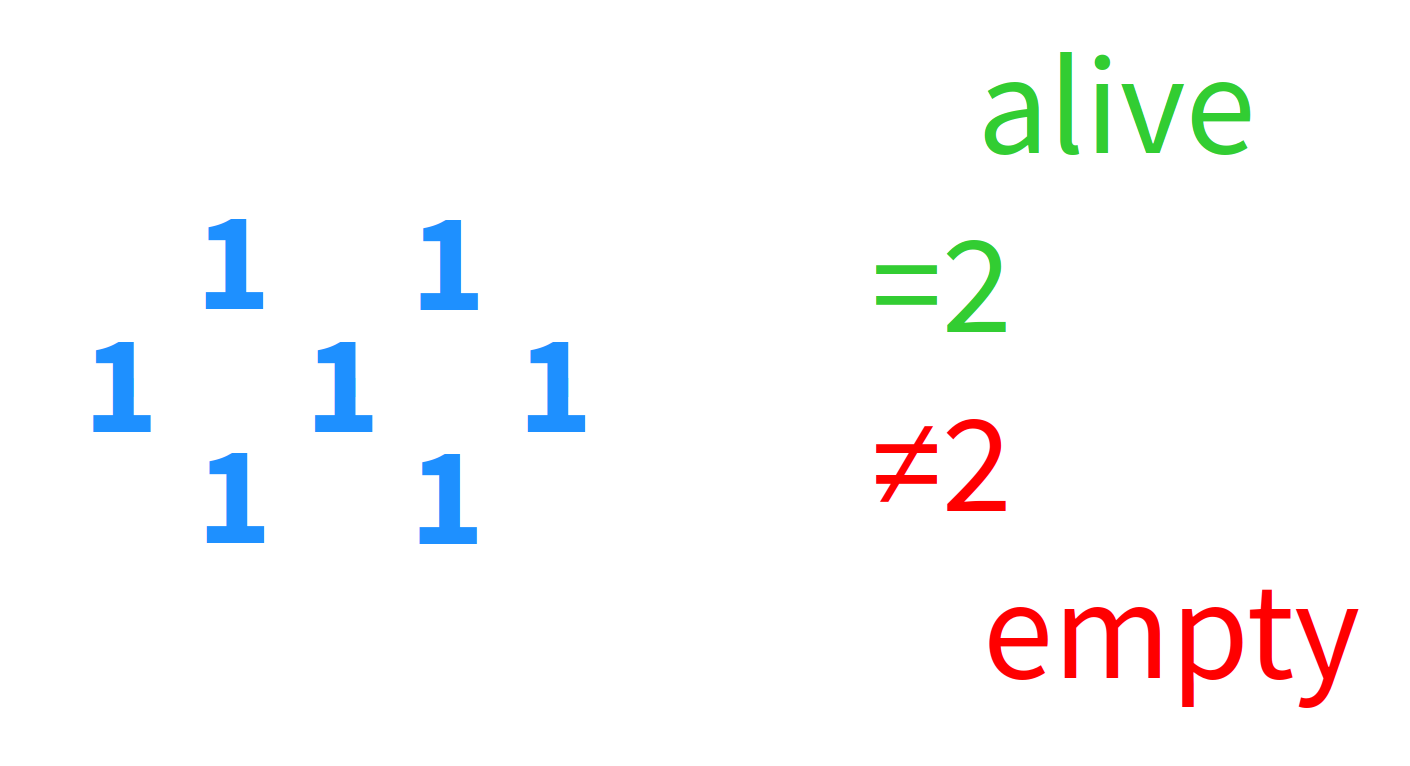 "Life on the Edge" Franklin T. Adams-Watters 2007

Only ever published via email (!)

Polysticks


Credit: R. A. Nonenmacher

Fates up to tristicks

Fates up to tetrasticks

Example diagram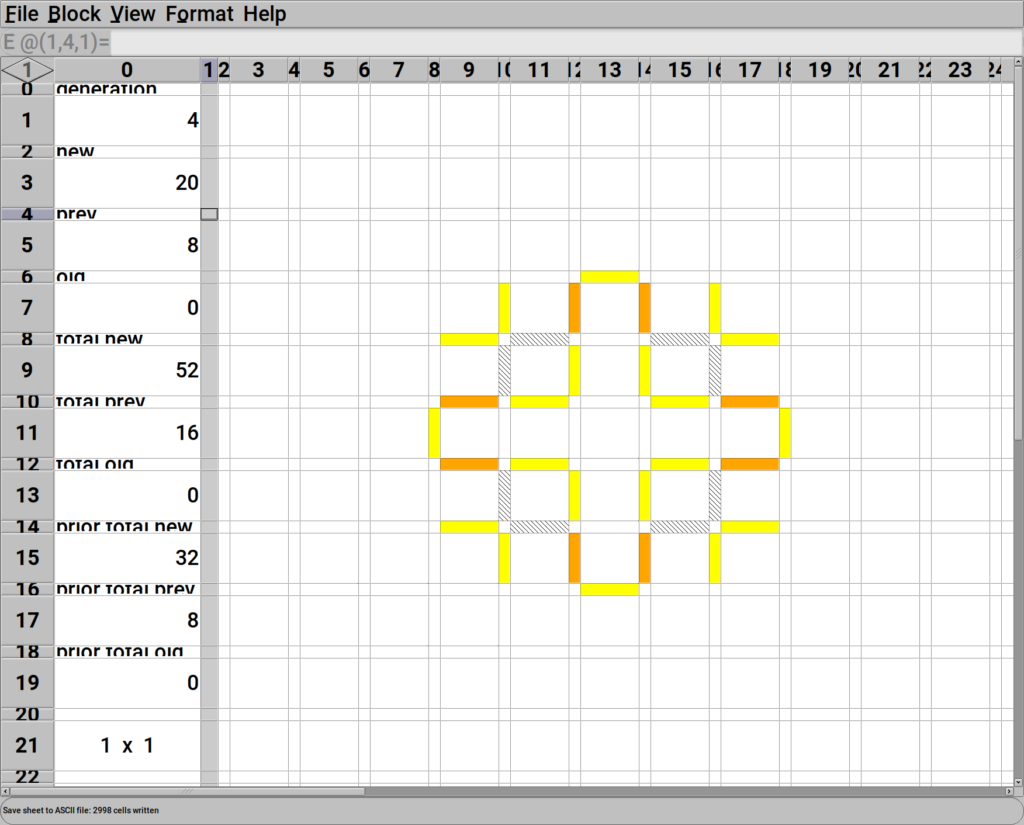 The big generation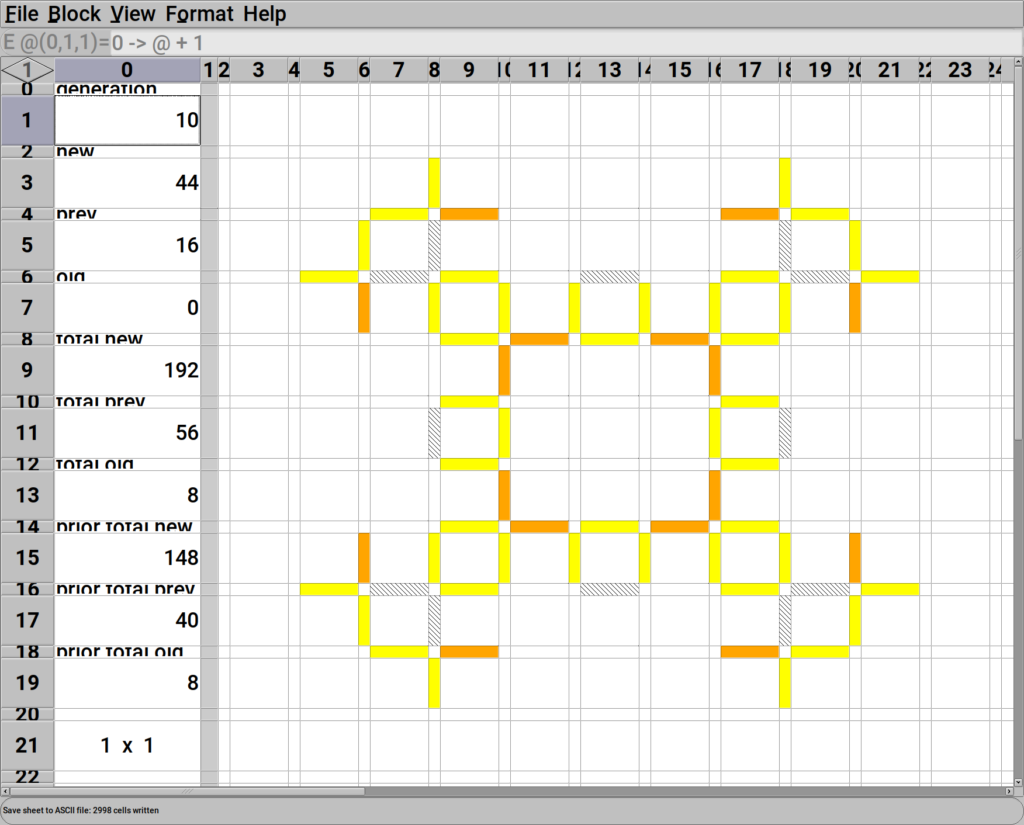 The final generation

Thank you!
Glen Whitney
studioinfinity.org/edges
Fill in the

blank
| | | | |
| --- | --- | --- | --- |
| | Edges | Faces | Vertices |
| Snub dodecahedron | | | |
| Cellular automata | (today) | | ???? |