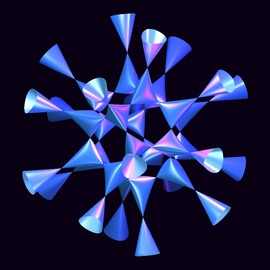 For more information:
http://imaginary.org/
Serving:
international, based in Germany
Since:
2015
Attributes
: exhibitions, international, not-for-profit, and public programming
IMAGINARY is a non-profit organisation (German gGmbH) for the communication of modern mathematics. It offers a platform for open and interactive mathematics with a variety of content that can be used in schools, at home, in museums, at exhibitions or for events and media activities. The main contents of IMAGINARY are its interactive programs and its picture galleries.